Please note: This is an older article that was published over 5 years ago. It may contain outdated information, so please double-check any dates, hours, or other information before confirming your plans. Thank you!
We're sorry, the Interactive Map is no longer available.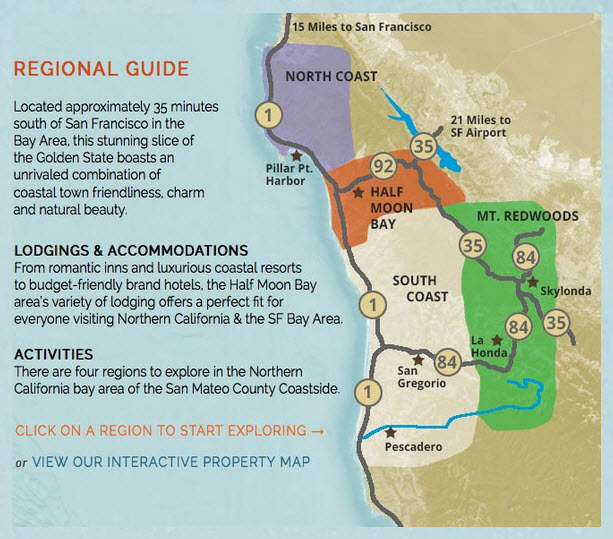 San Mateo County Coastside Map & Interactive Property Map
The first thing you notice is that Half Moon Bay is just one of 4 areas, each with something unique and special about it. From the sleepy little town of Montara above the Pillar Point Harbor area, to the Redwoods and the quaint rural farming center of Pescadero.
Lodging, Restaurants & Shopping are found up and down the Coastside. At the bottom of this map found on the left slide out or at the top of VisitHalfMoonBay.org, you can then click on VIEW OUR INTERACTIVE PROPERTY MAP & orient yourselves to all these resources.
By selecting the Categories Tab and selecting Lodging, you'll see all the properties on the right. By clicking on the particular Bed & Breakfast Inn or Hotel, you see it highlighted on the map and a popup picture of the location and its address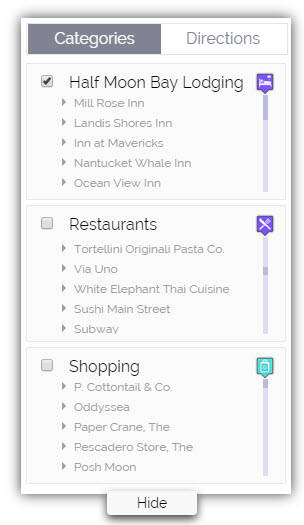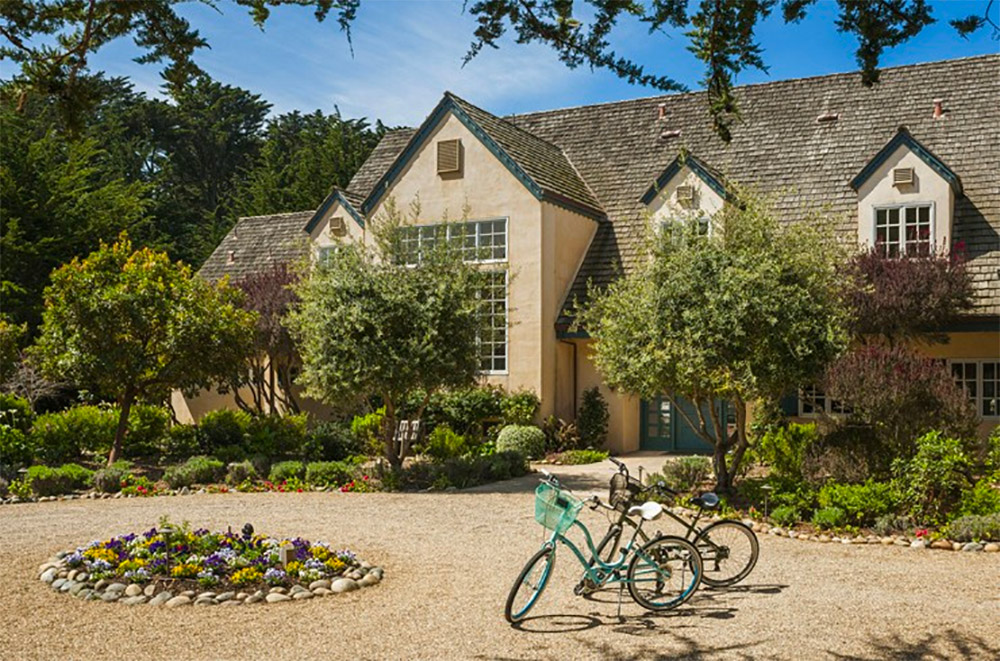 Restaurants and Shopping locations are next so you can find dining and shopping related to your choice of lodging . Of course the San Mateo County Coastside is contained enough that you can certainly move within all the different areas fora fun-filled weekend.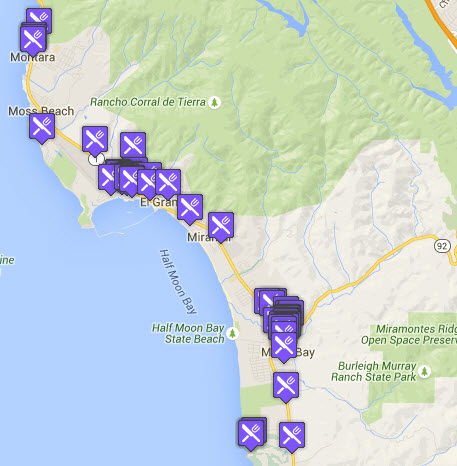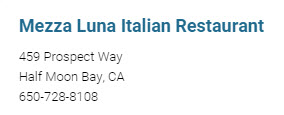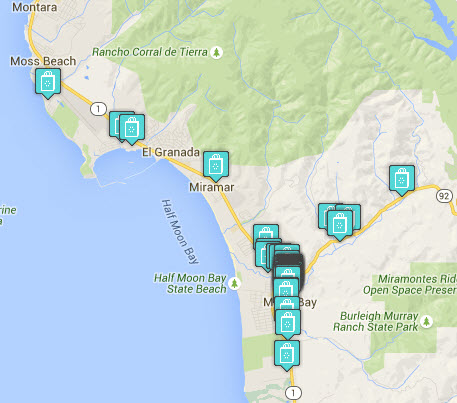 VisitHalfMoonBay.org Book A Room feature searches all available rooms for a day, a week, or a month. The results also show the Average Daily Rate for your room.